RAAPA EXPO 2019 – Moscow – RUSSIA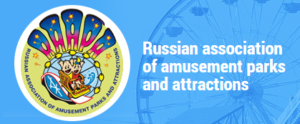 Come and see our latest new Rides at
Russia| Moscow| Mar. 13-15| Booth # B5/3
MammaMia Rides is a family amusement ride Factory in Italy. MammaMia Rides's ideology and vision is based on the maximization of the whole family's experience through innovation and uniqueness. However, this goal is an ongoing challenge that can only be achieved by pushing the limits and taking a leap beyond the short coming modernization within the field. Therefore, our staff dedicates themselves to providing rides with new sensations at the highest quality and safety levels. With this mission ahead, MammaMia Rides is getting closer to the launch of their new rides and the future of entertainment.
Furthermore, not only do we provide a unique experience to customers, we also think of our proprietors' position in comparison to their competition. With the rise within the entertainment business, the combination of the rides, theming and strategies is essential to create the perfect equation for success. Therefore, we provide a theming and interior design service that is personalized to their preferences, the location and customer's requests. Our experience in ride production, performance and technical requirement allow us to provide the most efficient and creative layouts and interior designs that would separate our clients within their market. The first step is the most critical and therefore it is important to provide our client with the optimum rides combination and the correct positioning and zoning. The second step is utilizing the space to take our customers into a different world where the complete focus is on the rides, games, atmosphere and guest entertainment.
In brief MammaMia Rides is a Complete Package provider to ensure the harmony throughout the Center.